Physical development and intelligent development are both heighten in raising children. Parents and teachers care about not only physical activities but also intelligent ones. By achieving these things, children can be confident in society and community later.
Montessori attaches special importance to children's independence in learning, therefore during the learning period, they will not be tired. Lessoned are planned and very variety, they will learn much more compared to traditional study methods. Therefore, the frequency of activity and the awareness of kids are improved.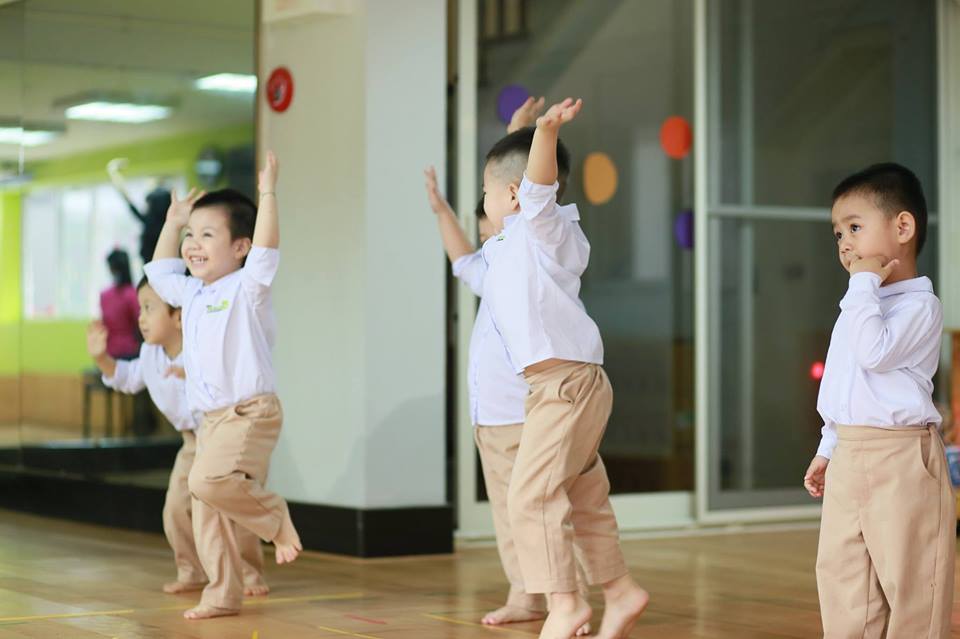 Each Montessori lessons has already included physical activities
Each lesson that Montessori applied has already included different physical activities.
When children decide what to learn, how to learn, how to observe teachers and friends, they have established intelligent activities. They directly practice with materials, notice and fix their mistakes in order to be improved; it means that they have done physical activities by their hands.
Children take materials from the brackets or directly learn with materials during all the learning time means that they have done physical activities. These activities may look simple from the outside but to finish it need a lot of different physical activities.
StarUp Montessori International School has prepared all the best things for children
Learning in StarUp Montessori International School, children will find that learning environment is designed suitably for their physic. Indoor and outdoor spaces are always open for kids to be able to have fun, do physical activities whenever they want to.
Outdoor activities are design suitably during the learning time for children in order for them to be confidently communicated with outdoor environment. Physical activities and yoga lesson will make them have the best psychology to study. Group activities in every afternoon will bring them joys after learning time.
To sum up, Montessori is a modern study method with big meaning. This method not only help children develop based on their constitution but also their physical body, intelligence when learn in Montessori's way.