The child speaks with a halt, extend his hand to the next child:
"Can I play with you?"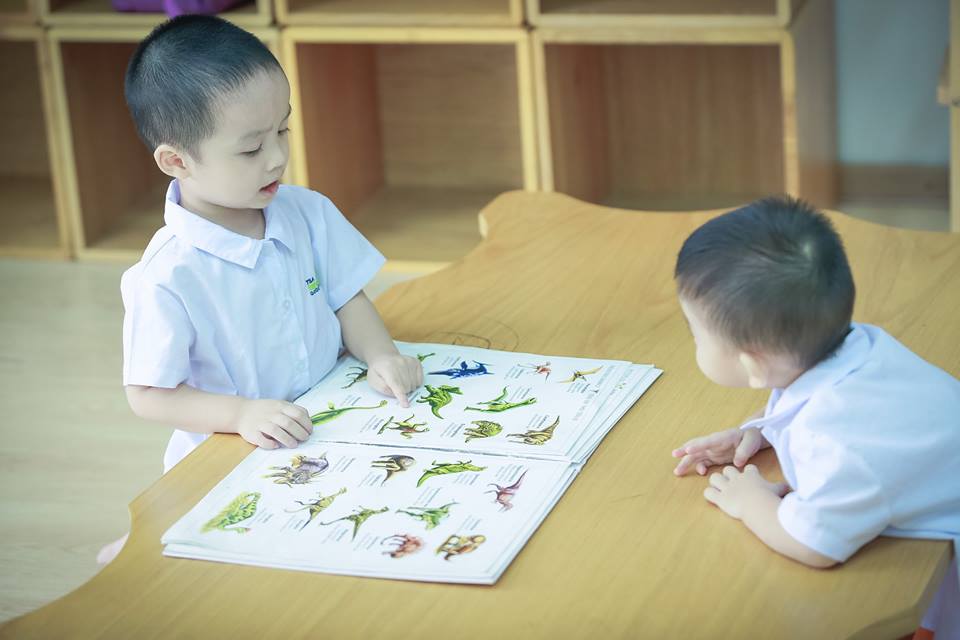 This is the first time the little kid knows how to start a conversation with anyone. From the very first day entering this school, he always has difficulties in communicate with people his ages. Starting a conversation with anyone is considered an easy skill, but if a child is not experienced from the beginning, this skill may be inadequate.
Know how to start a conversation is an aspect to be confident. And whether this skill is perfect or not, depends on our early experiences. If we are familiar with starting a conversation with strangers since we were very young, we will not have difficulties doing it when we grow up. And this will open more doors for us to achieve success.
A small lesson can create big differences. In SMIS, we teach children from the deepest lessons.
Montessori is a study method, built for studying in a long period. Therefore, parents cannot evaluate children's development based on a song, a math operation they learned today.
For once, try sending your kids to StarUp Montessori International School, with advanced study method, you can see your kid complete development. And together with us, see the changes in children day by day through activities, their smile.