The ignition of children's basic abilities is very important in the early stage of life. These abilities is not purely studying but also the abilities to focus, be patient, think for themselves and have good interaction with others are the aspects that needed to be developed. In this first stage of life, if children is chosen the right method of education, they will automatically promote their abilities, love studying and think in a more creative, flexible way.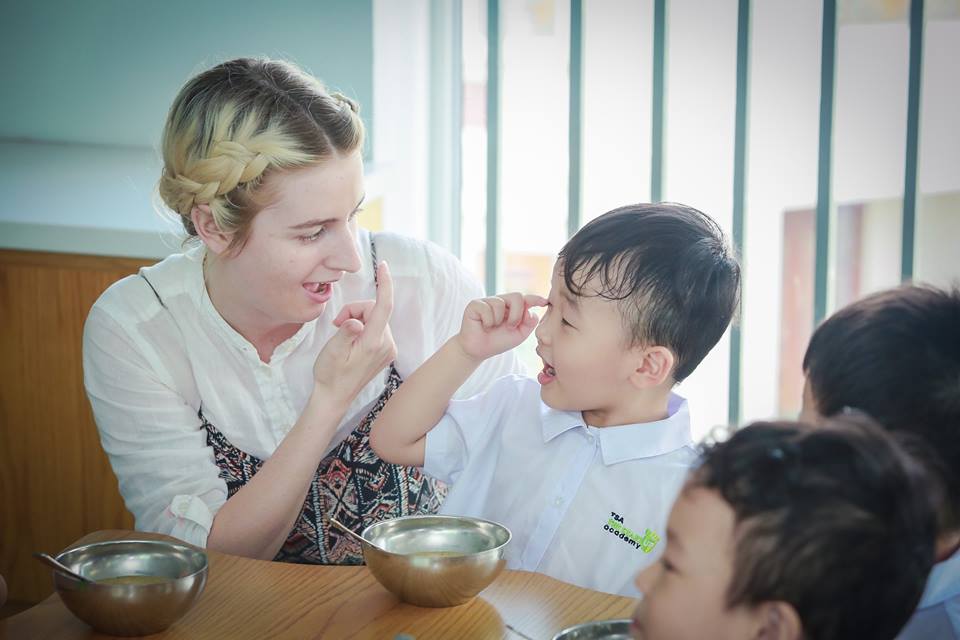 Traditional education and Montessori.
Parents can easily notice that in tranditional education, adults always decide what children will be learned. Teachers will the one to provide the information and children will learn in a passive way.
However, the modern education method – Montessori has completely different essence. This method gives prominence to every activities of children. Teachers play different roles but they focus on making the environment for children to promote their individual abilities, from the way children acted, teachers can clearly see what children are needed, their advantages and weaknesses to guide, supply children with what they are lack of and also encourage to develop children's advantages. Children are positive learners, recieve information based on their own abilities.
What can Montessori provide children?
The suitable environment for each of children's developing stages.
A person that understand and orient children's development and behaviour to direct them according to their potential.
Provide children with freely participation in every activities in different time.
The difference between Montessori and traditional education method
| | |
| --- | --- |
| Montessori | The traditional education method |
| Focus on the development of awareness | Focus on the development of social skills |
| Heighten individual abilities | Heighten team – work abilities |
| A study group of children with different age | A study group of children with the same age |
| Children in the group are heighten themselves abilities | Children in the group have to obey the group's rules |
| Children are fully developed their abilities in the way they want to | Children will be learning in the way teachers guide them |
| Nature and education method will encourage children to sefl – developed | Children focus on the teachers' guidance |
The art of modern education
When children are educated by Montessori method, they will learn to work independently, these children will have good skills and perfect time management.
The research shown that Montessori method operates on the orientation, there are no competition, helps children to confidently develop their intelligence and their own self image, be ready to deal up with any challenges and changes into optimism.