We can see that meals of families has children is terrible. Parents, grandparents find every ways to make children eat; from flatter to threaten even follow kids everywhere just to make them eat a bowl. But is that the best for children?
The best is not to spoon-feed but to teach them how to shovel by themselves, be independent, do not depend on their parents.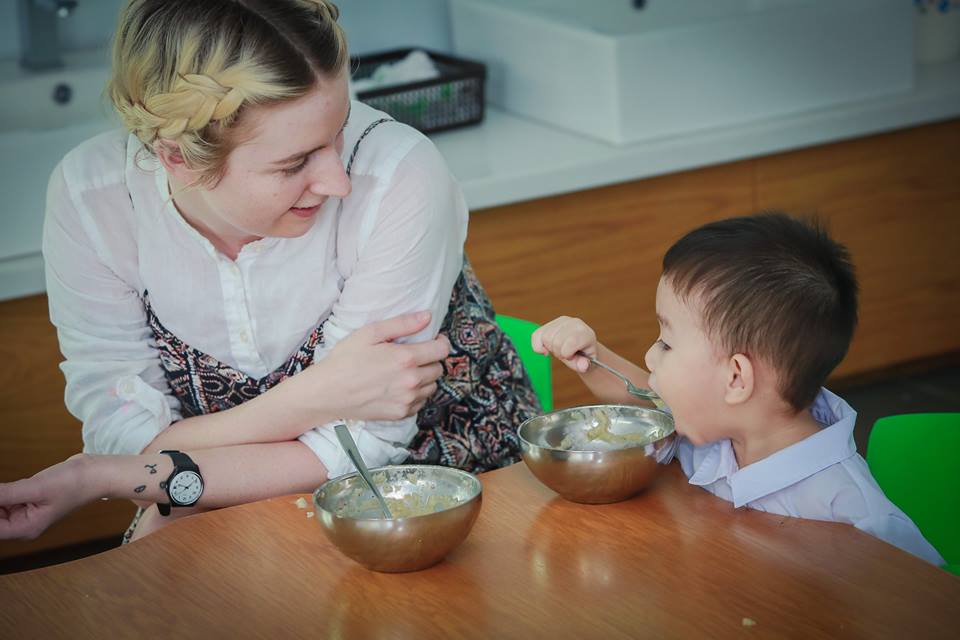 In Star Montessori International School, we evaluate eating, playing and learning equally important. Our teachers will help children complete all these skills in order for them to develop to the fullest.
Take care of menu
Nutrition menu is built on standard, includes dishes from Asia, Europe, raw materials sources are provided from prestigious places and meet the quality of food safety.
The menu is varied for children to eat well, reduce the frequent of a dish.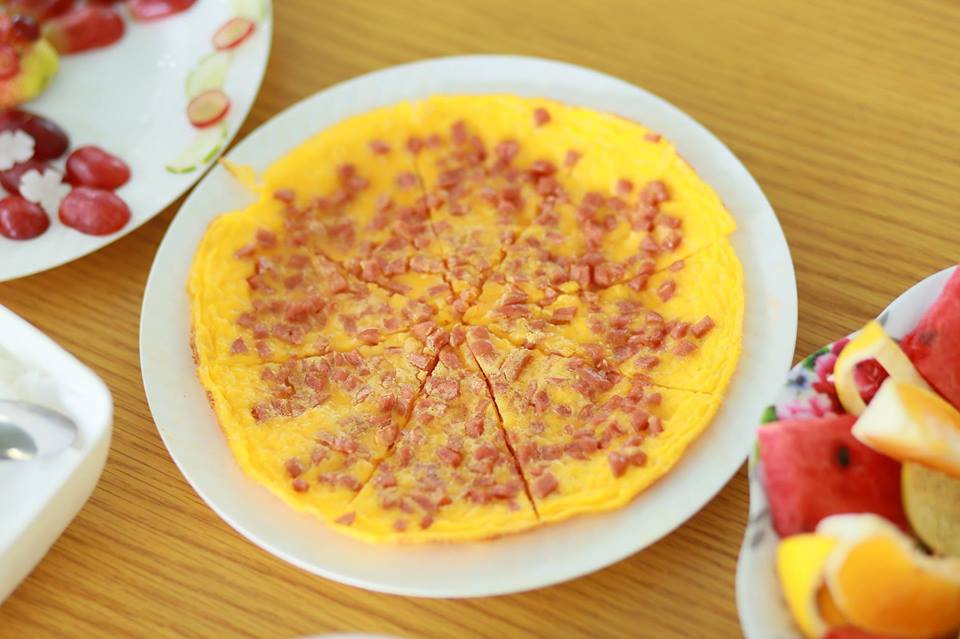 Children are involved in nutrition period
During outdoor activities, children will be guided, figure out about green vegetable and this vegetable will be the main materials for children's meals.
Kids will learn about cooking process, from using what ingredients, how to cook to how to ensure safety for them during the cooking process. This process is completely based on their abilities. Lessons will about senses, shape, language and eating culture of countries around the world. Star Montessori International School always believes that these lessons will help children appreciate their food every day.
Kids make table by themselves and eat all of their meals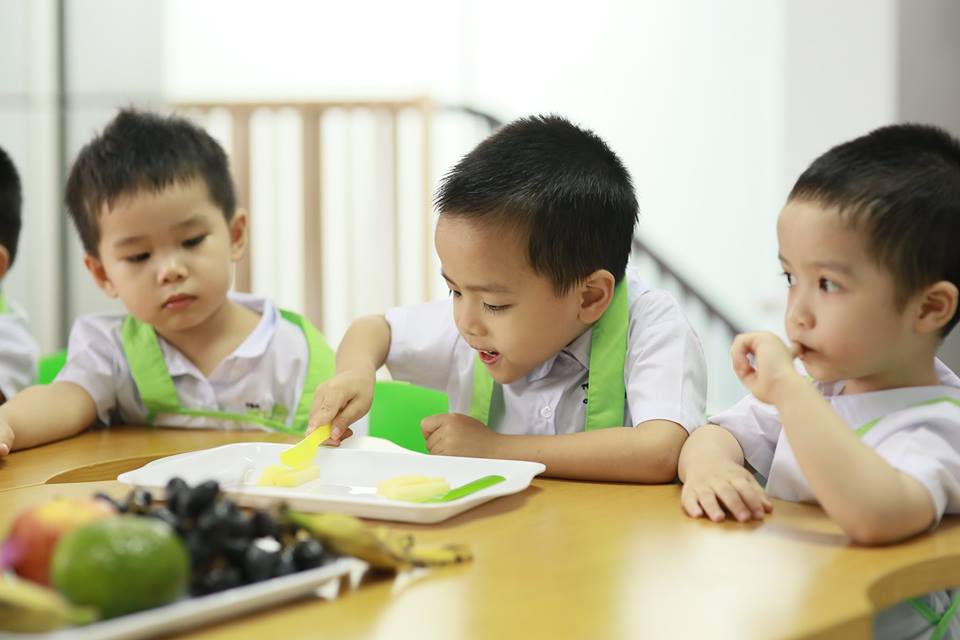 When the food is done
, kids will help teachers and chiefs to make the table them and others. They can help the easy stuffs such as bring spoon and small bowls.
Eating process of children is completely respected by teachers of Star Montessori International School: do not force children to eat, do not spoon – feed, do not force children to eat all of their meals, do not change their eating position during the time they are eating. Things that children do wrong, we will guide by eating with them and show them how to do it right.
Therefore, eating time is important in Star Montessori International School. Children always feel happy because they can eat based on their constitution, they can help teachers and the happy atmosphere when eating is always help children eat better.